LTC2&400
Modular & compact current transducers for traction applications. Horizontal or vertical mounting with or without busbar integrated &/or feet integrated or can be delivered separately. Feet can be mounted in 3 different ways to create 3 possible vertical mountings. Busbar can be mounted in two ways according to customer preference. Aperture 27.5 mm diameter for the primary conductor crossing. Closed Loop Hall effect. DC, AC pulse currents' measurements of 200 to 400 ARMS nominal with galvanic isolation. Power supply +/- 15 to 24 V. Fastening mode for the secondary connections: 4 x Faston (6.3 x 0.8 mm) 45°. Shield available as standard. Current output. Excellent accuracy, good response time.
Model details
LTC 200-S/SP1
200 ARMS nominal. -40°C to +70°C, Secondary connections on 4 x M5 threaded studs + fastons
Series

LTC2&400

Measurement

電圧センサ

Nominal Value

200 A

Measuring Range

400 A

Second. Nominal Signal

電流

Second. Nominal Signal Value

瞬時 200 mA

Primary Signal

AC + DC

Supply Voltage

外部DCバイポーラ

Supply Voltage Range

15 - 24 V

Accuracy

0.5 %

Op. Temperature

-40 °C / 70 °C

技術

クローズドループ・ホール効果

Mounting

アプリケーション
PICTURE
FRONT
BACK
LEFT
RIGHT
ダウンロード
Relative information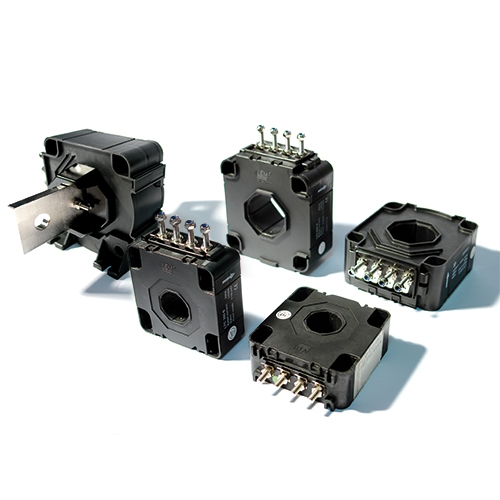 400 ARMS nominal. -40°C to +85°C. With feet for vertical mounting.
400 ARMS nominal. -40°C to +85°C.
200 ARMS nominal. -40 to +70°C.