CDSR Series
CDSR is a leakage current sensor developed to meet market demand for a residential and commercial charging station, offering a version for single-phase architecture and another for three-phase topology. With a maximum current per phase of 32A rms, the CDSR can be integrated into AC chargers from 3.7 kW to 22kW.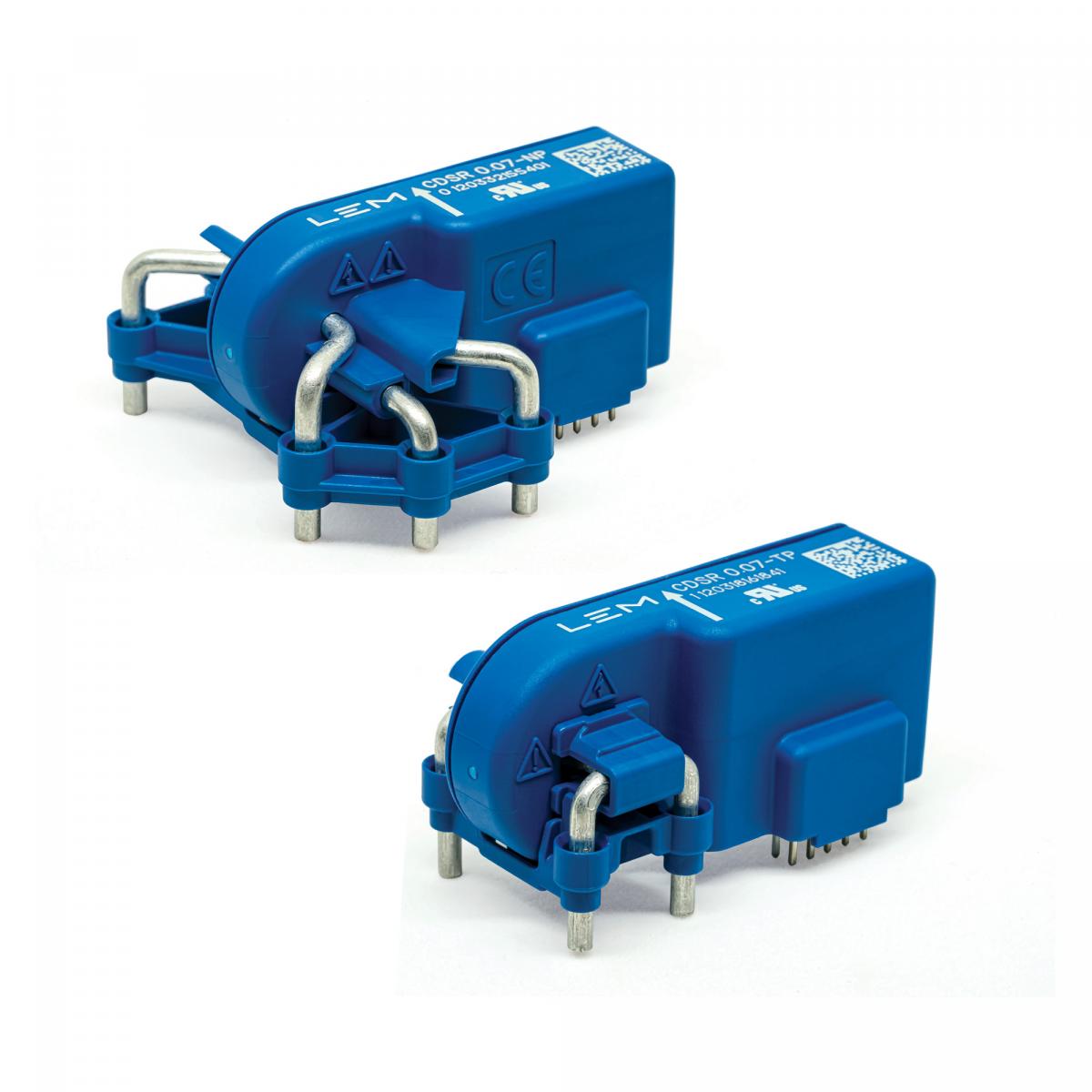 MAIN CHARACTERISTICS:
RCD type B measuring levels
Fluxgate Open loop current transducer 
Voltage and SPI digital output 
Single supply voltage 3.3 V
PCB mounting
Very low error at small currents measurement
High overload capability 
High insulation capability 
Test winding.

FEATURES:
Primary current 32 A RMS
150 ± mA AC and DC measuring range
±0.5 mA accuracy at 5 mA AC and DC
Dual output with digital com. (SPI) and Analog
Test winding
< 50 mA current consumption at 3.3V
-40°C to 85°C operating temperature
DC to 2kHz Bandwidth
8 mm Creepage and Clearance distances Prim. / Sec.
PD2 OVC2 (TP) /OVC3 (NP) 300 V UL 840, 4000 m
Ratiometric and differential output signal
IEC 62752 / 62955 / 61851-1 / UL 2231-1,2