CDT series : Automotive Residual Current Monitoring type B Sensors
CDT is an automotive grade leakage current sensor family also called Residual Current Monitoring (RCM) or Residual Current Detection (RCD) class B and B+, dedicated to DC, AC and AC+DC leakage current measurement.
CDT Series - Accurate leakage current measurement
The CDT series is the LEM RCM type B current sensor family designed to measure and protect from AC and DC fault current (leakage current). Our proprietary fluxgate architecture allows the sensor to have best in class accuracy hence protection from potential fire hazards and electrical shocks. The package is configurable up to 4 conductors 48Arms capable, allowing 1 and 3 phases systems and offering an optimized leakage measurement of configurations by design.
The CDT series sensors provide a tripping fault current output and an SPI bus enabling fast response time and detailed fault information. For automotive applications, such as bidirectional On-Board Chargers, an ISO26262 ASIL B compliant version offers additional safety diagnostics.
CDT series - Features and benefits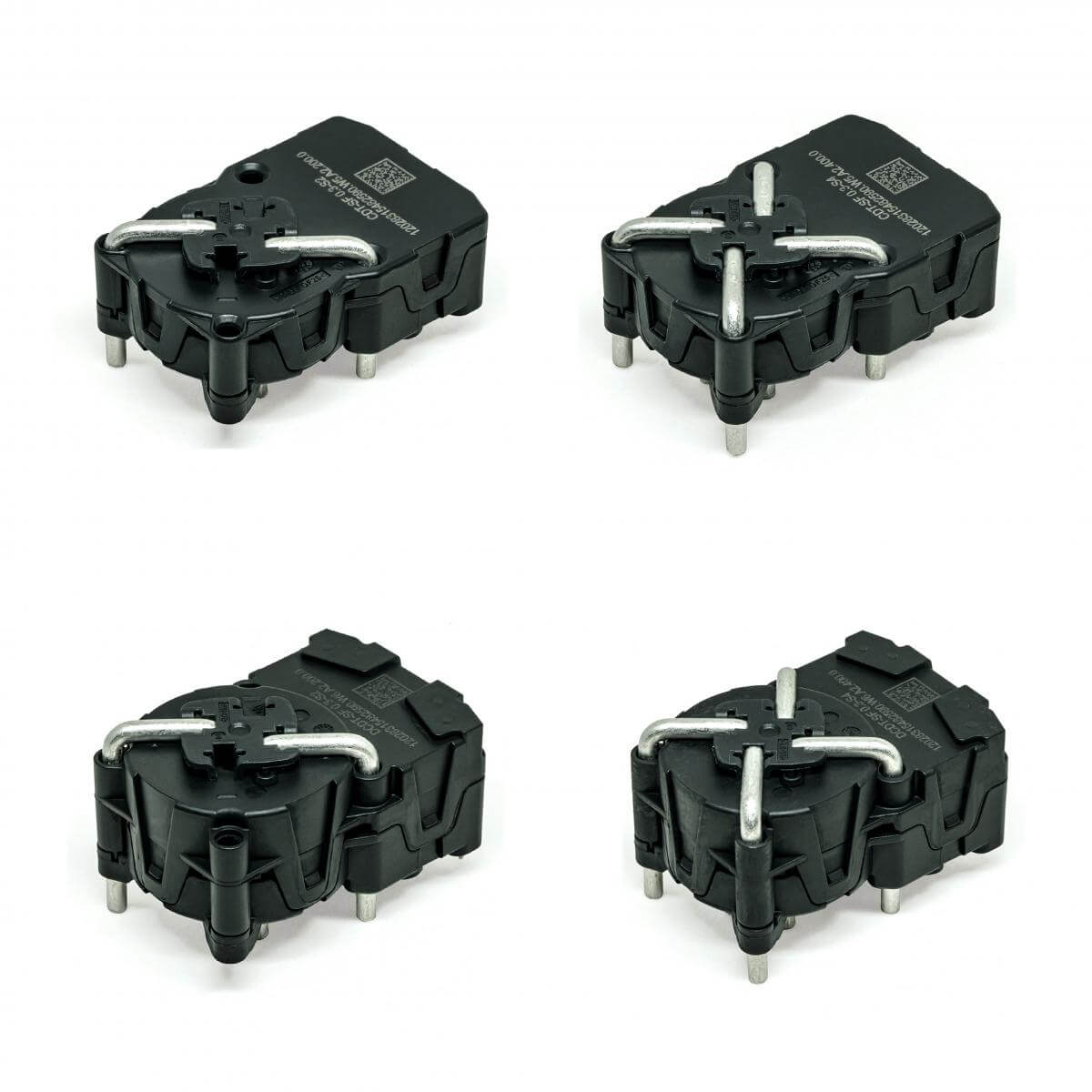 CDT Residual Current Sensor has been designed to achieved best in class performances, measuring and detecting as low as 5 mA DC or AC leakage. Sensor family is suitable for various AC charging applications:
AC wallbox
ICCPD (charging cable)
On Board Charger (bidirectionnal) 
The CDT sensor family is configurable up to 4 conductors 48Arms capable. It allows 1 and 3 phases systems which offers an optimized leakage current measurement of configurations by design. 
Main features and technical advantages
Automotive qualified  -40 to +125 °C (AEC-Q100 and 200 components) 
Up to 48 A RMS current per primary conductor 
Primary current measurement range: ±300 mA DC 
External test via dedicated pin 
SPI and digital tripping outputs 
Compact design for PCB mounting 
Excellent accuracy ±0.5 mA 
Fast Tripping 
Reinforced galvanic insulation. 
Typical applications
On Board Charger:

Automotive OBC up to 22 kW

Off board Charging:

Mode 2: In Cord – Control and Protection Device (IC-CPD)
Mode 3: Wall box chargers
Functional safety (SF version only)
Standards
CDT Series - Ask for samples / quotation
Looking to receive samples or a quotation? Please click on the contact button below and provide us with the information you need on this product series. Our sales team will get back to you shortly.