High-power sensing made easy
HTRS, COMPACT SPLIT-CORE FOR TRACKSIDE MARKET
LEM engineers designed HTRS as the next generation of split-core sensors for the trackside market. It combines high-accuracy with ultra-compactness and an easy and flexible mounting.
The unique technology used by LEM, removes inaccuracy issues of the split-core sensors that originate in the imperfect contact between the 2 core halves. 
The HTRS range covers from 1 A to 100 A (max) primary current sensing. It can be mounted either using screws or using an add-on Din-Rail connector. And in both cases, it allows different orientations of the sensor, with a 90° step.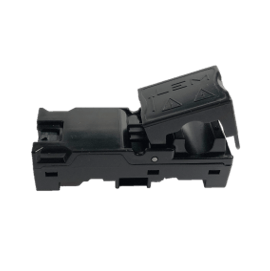 MAIN BENEFITS:
Split core design with highly flexible mounting options
High precision and response time
Compact design (72x26x29 mm)
Mass < 40g
IP 40 design proof
MAIN FEATURES:
Open loop current transducer using Hall effect
DC and AC measurement with same performance
Performances do not rely on the position of the cable (<0.03 % deviation)
Response time at 90% = 10µsec
Low influence from external field
Insulating plastic case recognized according to UL 94-V0
10 mm aperture
3 Pin standard connector (Molex 436 500 300)
Screw mounting or DIN Rail option, both rotating