CAB series – Highly precise
Essential for the best State-Of-Charge (SOC) estimation in the safer manner.
ISO26262 compliant with ASIL rated solutions.
High accuracy, very low offset and high safety level
The net zero emissions ambitious targets push the OEMs to speed-up the xEVs development and shorten the Time-to-Market strategy as the transportation is one of the key pillars of this initiative. Adopting the xEVs by a large part of the population represent a hurdle for the OEMs and force engineers to tackle the sensitive topic of the range anxiety brought by using Li-Ion batteries. The engineers defined, throughout complex algorithms, two key parameters: SOC (State-of-Charge) and SOH (State-of-Health) computing by the BMS (Battery Management System) steering device of the battery pack. The SOC, well-known by the driver as represented on the dashboard by a nice gauge icon, is defined as the ratio of the available capacity and the maximum possible charge that can be stored in a battery. The current flowing in and out of the battery is the paramount information to have the SOC as accurate as possible. Therefore, the current sensor is playing a key role in estimating and extending the autonomy of the battery leading gradually to gain the trust of the customers to adapt xEVs and step electrification forward.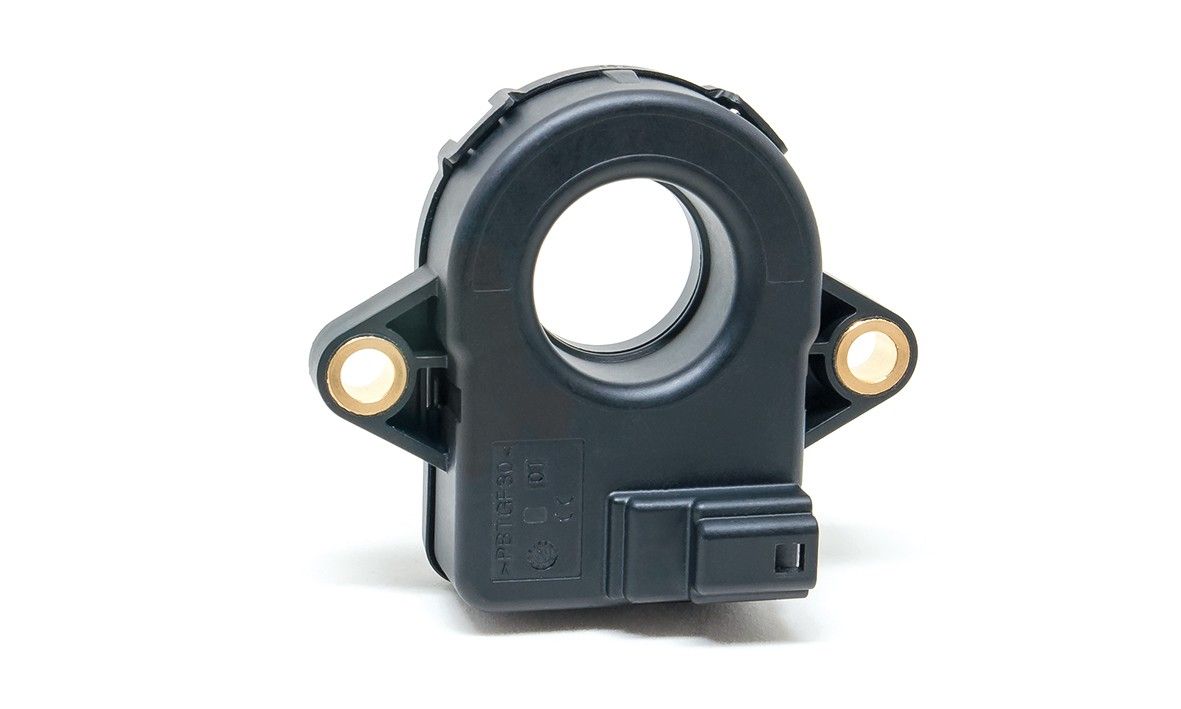 The CAB series, is the best-in-class current monitoring solution for high voltage battery pack. It offers 500A and 1500A DC current ranges being compliant with the ISO 26262 (Road vehicles – Functional safety ISO 26262-2018 Ed.2). LEM introduced the first version (300A range) more than ten years ago allowing to capitalize on the knowledge at the same time than OEMs. Today, LEM releases the third generation of its solution by increasing the range at +/- 1500A and keeping the same level of accuracy (<0.5%) to be compliant with the latest requirements linked to the fast charging and to remain the leader on the market. The compact high precision and contactless measurement perfectly fit the market trend of higher power and higher isolation.
High global accuracy (<0.5%) and low offset (<50mA)*
Measurement of bi-directional current up to 1500A
Over Current Detection
Programmable CAN features (CAN ID, Baudrate, Frame emission period)
Output signal: high speed CAN (500 kbps)
Functional safety capability up to ASIL C (according to ISO 26262-2018 Ed.2)
Fluxgate based measurement
Automotive quality standards compliant
Unipolar +12V battery power supply
Full Galvanic isolation
Connector type: Tyco AMP 1473672-1
Choice of range: ± 500A, ± 1500A
Flexible mounting options (panel or busbar)
Low power consumption, no additional cost for heat dissipation during fast charging cycle
CAB 1500, you best choice for Li-ion battery management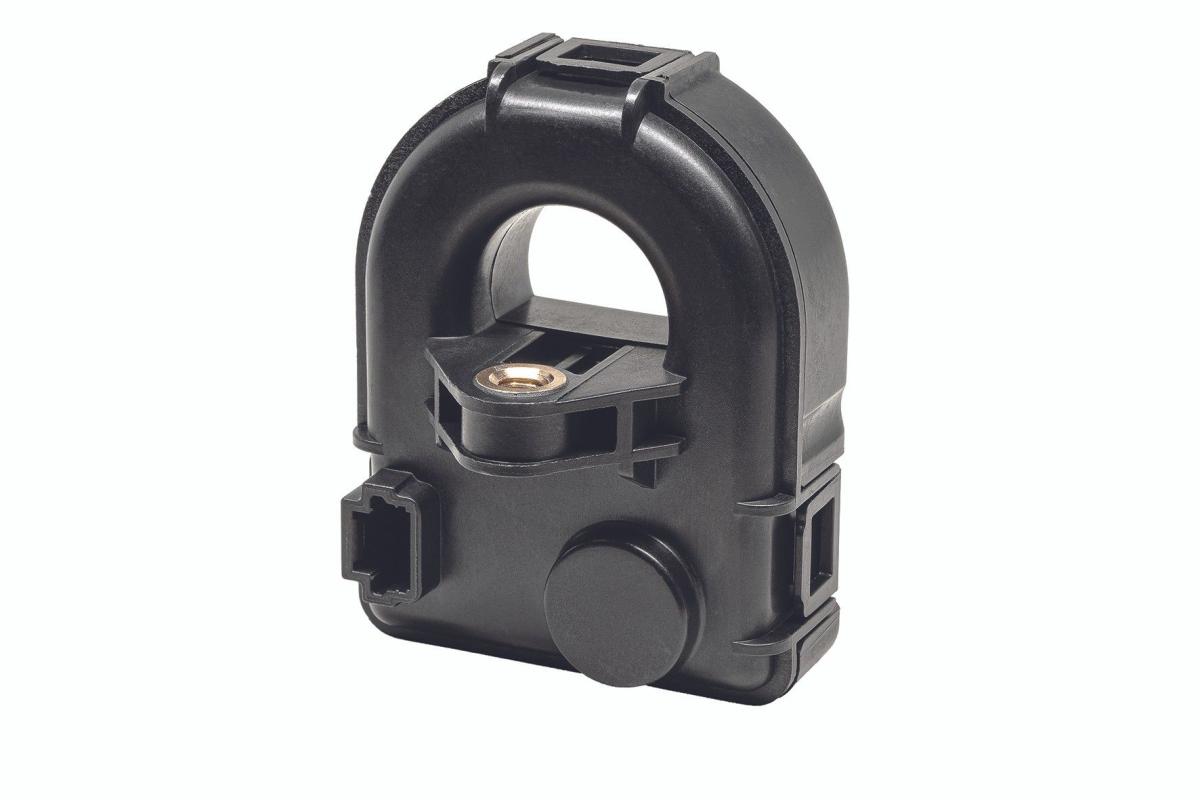 A new member in the CAB family with extended current range up to ±1500A
extremely low offset that enables accurate coulomb counting for SOC estimation of batteries
Leading global accuracy performance meeting requirements for battery management
ISO26262 compliant current measurement supporting system safety goal up to ASIL C
Non-intrusive measuring principle offers full galvanic isolation and compatibility with 800V application
The CAB series available range
Plastic
MASS(±5%)
HW FEATURE
Mounting recommendation
Case version
Fixation type
Torque
CAB 500-C/SP1
PBT-GF30
68g
-
Bracket
M6
8Nm ±20%
CAB 500-C/SP2
67g
Choke coil on CAN interface
Plastic rivet
Max load 70N
CAB 500-C/SP5
-
Plastic rivet
Max load 70N
CAB 500-C/SP5-001
-
Plastic rivet
Max load 70N
CAB 500-C/SP5-012
120Ω CAN resistor
Plastic rivet
Max load 70N
CAB 500-C/SP7
70g
-
M4
2Nm ±5%
CAB-SF 500-C
67g
ASIL B
Plastic rivet
Max load 70N
 

Plastic
MASS(±5%)
HW FEATURE
Mounting recommendation
Case version
Fixation type
Torque
CAB 1500-000
PBT-GF30
94g
-
Busbar
M6
Screw grade 6.8: 6.6 Nm
Screw grade 8.8: 7.7 Nm
CAB 1500-001
91g
Choke coil on CAN interface
Bracket
M5
Screw grade 6.8: 3.8 Nm
Screw grade 8.8: 4.4 Nm
CAB-SF 1500-000
94g
ASIL C
Busbar
M6
Screw grade 6.8: 6.6 Nm
Screw grade 8.8: 7.7 Nm
CAB-SF 1500-001
91g
Bracket
M5
Screw grade 6.8: 3.8 Nm
Screw grade 8.8: 4.4 Nm
CAB-SF 1500-003
94g
ASIL C 120Ω CAN resistor
Busbar
M6
Screw grade 6.8: 6.6 Nm
Screw grade 8.8: 7.7 Nm
CAB-SF 1500-004
94g
ASIL C
Busbar
CAB-SF 1500-006
91g
ASIL C 120Ω CAN resistor
Bracket
M5
Screw grade 6.8: 3.8 Nm
Screw grade 8.8: 4.4 Nm