CDT series
CDT is an automotive grade leakage current sensor family from LEM also called Residual Current Monitoring (RCM) or Residual Current Detection (RCD) class B and B+, dedicated to DC, AC and AC+DC leakage current measurement.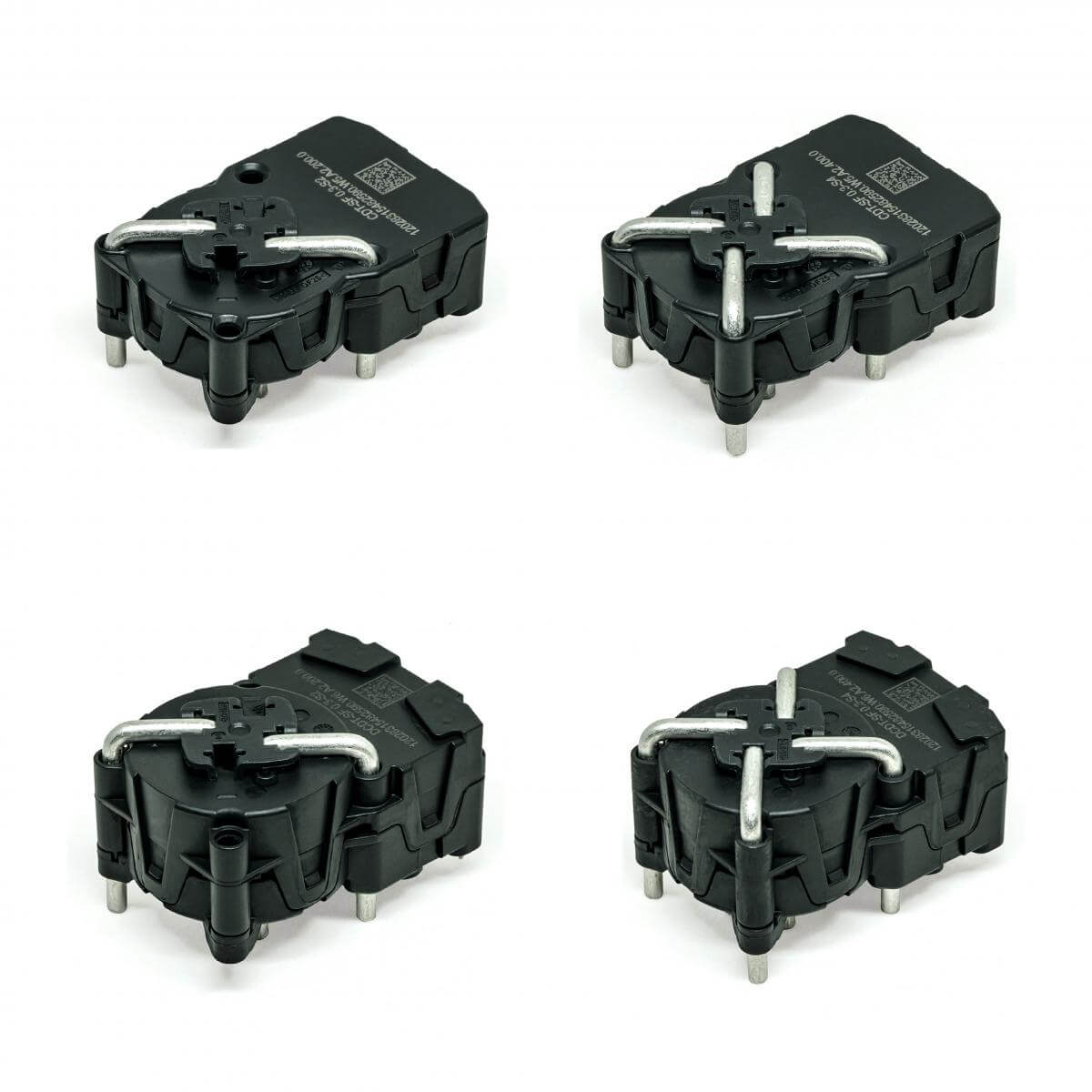 CDT family has been designed to achieved best in class performances, measuring and detecting as low as 5 mA DC or AC leakage. Sensor family is suitable for various AC charging applications:
AC wallbox
ICCPD (charging cable)
None isolated On Board Charger (OBC) 
V2G: Vehicle to Grid
V2L:  Vehicle to Load
The CDT sensor family give you the choice of having single or three-phase versions as well as safety version in the same housing and provide fast digital tripping output when leakage current is detected.
MAIN CHARACTERISTICS:
Fluxgate Open loop current transducers
RCD Class B (CDT) and B+ (DCDT)
Single or three-phase versions
Supply voltage 5 V
SPI output
Digital tripping output
Very high accuracy ±0.5 mA 
Very Low Thermal Offset drift
Tripping signal for Fast reaction time
Reinforced galvanic insulation
40A RMS per primary conductors
+/-300 mA leakage current measurement range
Test winding
Automotive qualified -40 to +105 °C
Safety ISO26262 qualified: ASIL B ready (SF version)
FEATURES:
4 primary conductors compatible with three-phase and single-phase On-Board Chargers
Maximum RMS primary current per primary conductor of 40 A RMS
Unipolar +5 V DC power supply
Primary current measurement range: ±300 mA DC
Frequency bandwidth up to 2 kHz (CDT version), and up to 100kHz (DCDT version)
Operating temperature range: −40 °C < T < +105 °C
Test winding
SPI and digital tripping outputs
Compact design for PCB mounting
IEC 62752 / UL 2231 / VDE 0664-400 (up to 100 kHz)
Product
Standard
Max primary current (ARMS)
Leakage Measuring Range (ADC)
Primary Conductors
Bandwidth (Hz)
Tripping signal (leakage threshold)
Document
CDT(SF)

IEC62752,
UL2231,
(ISO26262)

40/80

±300 mA DC

up to 4
DC - 2 kHz
Adjustable/ Factory set
DCDT(SF)

IEC62752,
UL2231,
VDE 0664-400,
(ISO26262)

40/80

±300 mA DC

up to 4

DC-2kHz

47Hz-100kHz

Adjustable/ Factory set